Key Takeaways
The 2025 Ford Ranger PHEV will be a plug-in hybrid, available in Europe, Australia, and New Zealand, but not in the U.S.
The hybrid Ranger will boast more torque than any other Ranger model, thanks to its electric setup.
The Ranger PHEV will offer an electric range of 28 miles and a towing capacity of 7,700 pounds, along with a versatile Pro Power Onboard setup.
A New Chapter for the Ford Ranger
Ford is once again pushing the boundaries of automotive innovation, this time with the Ranger. After four decades of being a gas-powered favorite, the Ranger is set to adopt a plug-in hybrid powertrain in early 2025.
Unfortunately for U.S. fans, this new hybrid Ranger will only be available in Europe, Australia, and New Zealand. With production slated to begin in late 2024, pricing details are still under wraps, but it's safe to assume that this new model will be pricier than its internal combustion engine (ICE) counterparts.
Ford's Calculated Approach to Electrification
Ford's move to introduce a plug-in hybrid Ranger is part of a broader strategy. The automaker is also planning to launch its second-generation F-150 Powerboost, aiming to double its hybrid sales. Unlike competitors like General Motors and Volvo, who have dived headfirst into electrification, Ford is taking a more gradual approach.
The company aims to produce two million vehicles annually by 2026 and achieve full carbon neutrality by 2050. This hybrid Ranger is just one of many steps Ford is taking to diversify its electric vehicle offerings.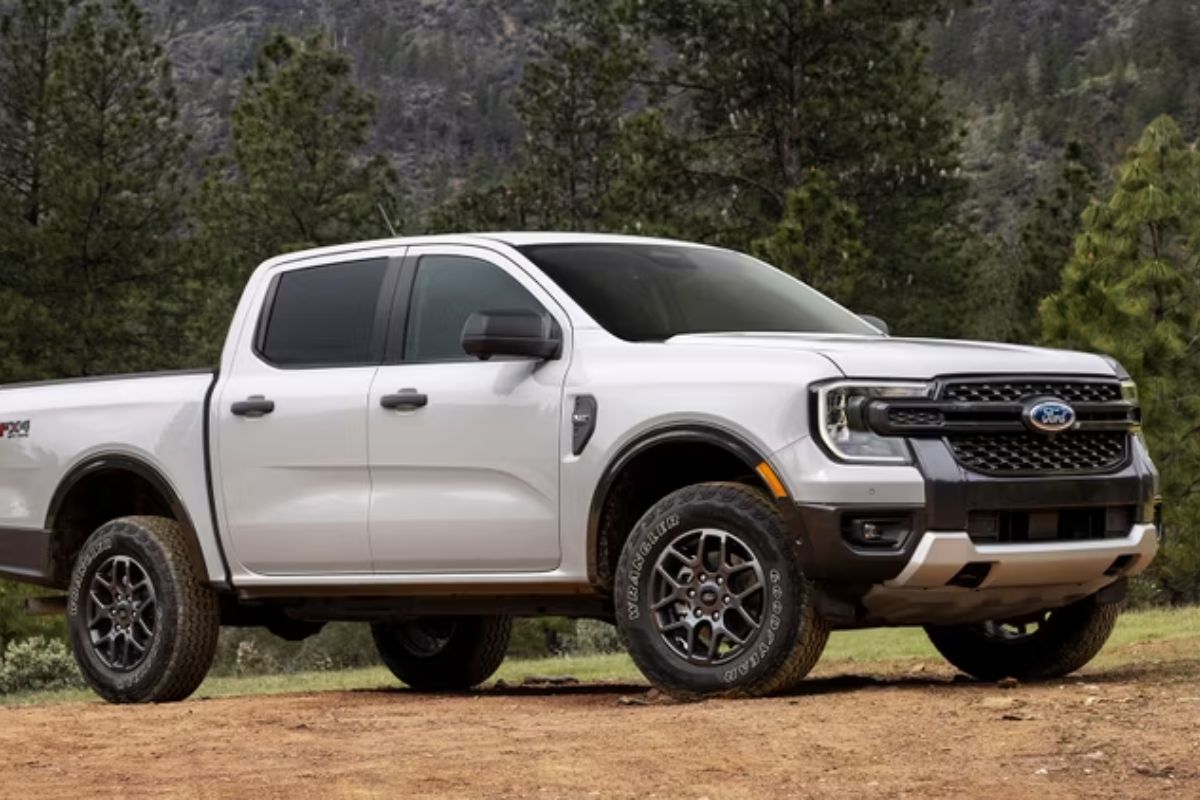 Unparalleled Torque and Performance
The 2025 Ranger PHEV will be powered by a turbocharged 2.3-liter in-line four Ecoboost engine, complemented by an electric motor. While exact specifications are yet to be released, Ford promises that this hybrid will offer more torque than any other Ranger model.
This is a significant claim, considering the current 3.0-liter V6 variant offers 443 pound-feet of torque. The new electric setup is expected to not only improve torque but also offer impressive acceleration and horsepower.
Practicality Meets Efficiency
The Ranger PHEV will have an electric range of 28 miles, based on the European WLTP test cycle. It will also feature a towing capacity of 7,700 pounds, which is slightly lower than some might expect due to the electric setup.
However, the Pro Power Onboard setup, featuring multiple 120-volt outlets and different inverters, makes this Ranger incredibly versatile for construction, landscaping, or camping activities.
Why a Plug-In Hybrid Makes Sense for the Ranger
The decision to go with a plug-in hybrid setup for the Ranger is a smart one. While electric pickup trucks offer powerful performance, they still face challenges in off-roading and towing capacities.
The Ranger PHEV strikes a balance, offering the ruggedness of a gas-powered vehicle while reducing emissions and adding a touch of modernity. This makes it a compelling choice for those looking for a versatile, eco-friendly pickup.
What's Next for U.S. Fans?
Although the 2025 Ranger PHEV won't be available in the U.S., American consumers can look forward to the 2024 Ford Ranger. This model will offer a turbocharged 2.3-liter four-cylinder engine with 270 horsepower, and a more potent variant with a twin-turbocharged 2.7-liter V-6 offering 315 horsepower.
For those seeking extreme performance, the Ranger Raptor will be available, featuring a twin-turbocharged 3.0-liter V-6 engine with 405 horsepower.
Final Thoughts
Ford's 2025 Ranger PHEV is a testament to the automaker's commitment to innovation and sustainability. While it may not be available in the U.S., it sets a new standard for what a hybrid pickup can achieve. It's an exciting time for Ranger fans and a significant step forward in the automotive industry's shift towards electrification.
We are sorry that this post was not useful for you!
Help us improve it for you and others.
Tell us how we can improve this post? Any and all details appreciated.