I've spent years in the trenches, working with vehicles of all makes and models. During that time, I've seen various mechanical and electrical problems, one of which involves the perplexing situations of the inner workings of a car AC. I've written about one of them in this guide about car AC off due to high engine temperature issues; today, we're talking about car AC only operating at high RPM.
In this post, I will leverage my industry expertise to break down this topic into digestible bits. I aim to help you understand why this happens, how to diagnose it and provide possible fixes.
As someone who not only fixes cars but also enjoys sharing my knowledge to make these seemingly intricate mechanical issues less daunting, I assure you that this guide will be easy to understand, straightforward, and, most importantly, informative.
Whether you're a car enthusiast wanting to understand your beloved machine better, or a regular car owner trying to avoid unnecessary trips to the mechanic, this guide is for you.
Understanding Car Air Conditioning Systems
Before we delve into the heart of the matter, it's essential to comprehend the basics of a car air conditioning system. The AC system in a car is a lot more intricate than you might imagine, but don't worry, I'm here to explain it as simply as I can.
Primarily, your car's AC system comprises several components: the compressor, the condenser, the expansion valve, and the evaporator. Each of these parts has a specific role in cooling the air that comes into your cabin, but they must all work in harmony to achieve this.
The process begins when the compressor (often called the heart of the AC system) pressurizes the system's refrigerant, turning it from a low-pressure gas into a high-pressure one. This high-pressure refrigerant then flows into the condenser, a component located in front of the car's radiator, which cools the refrigerant down as your car moves forward.
Finally, this cold gas makes its way into the evaporator, located inside your car's cabin. As the gas flows through the evaporator, the air from the cabin's fan blows across the evaporator's fins, thereby producing the cold air you feel coming out of the vents.
What Does 'Car AC Only Works at High RPM' Mean?
When we say that a car AC only works at high RPM, we mean that the air conditioning system in your vehicle only delivers cold air when the engine is running at high revolutions per minute (RPM).
Typically, this situation arises when the vehicle is moving at high speeds or during hard acceleration, but not when idling or running at low speeds.
This issue might not seem like a big deal while you're on the highway, but it becomes a noticeable problem in city driving or stop-and-go traffic, where engine RPMs are usually low.
The discomfort of being stuck in a hot car without functioning AC is an experience many of us would rather avoid.
Common Causes of Car AC Only Working at High RPM
There are several reasons why your car AC might only work effectively when your engine is at high RPM. I've outlined some of the most common causes below:
1. Low Refrigerant Levels
Low refrigerant levels are one of the most common reasons why your AC might only work at high RPM. The refrigerant is crucial for the AC system as it helps heat exchange.
The system struggles to produce cold air when the level is too low, especially at low RPMs. This might be due to a leak in the system or regular usage over time.
2. Faulty AC Compressor
The compressor is the component that starts the refrigeration cycle in your car's AC system. If it's not working correctly, it could result in insufficient cooling.
The increased power might compensate for the compressor's decreased efficiency at high RPMs, leading to the AC producing cold air only under those conditions.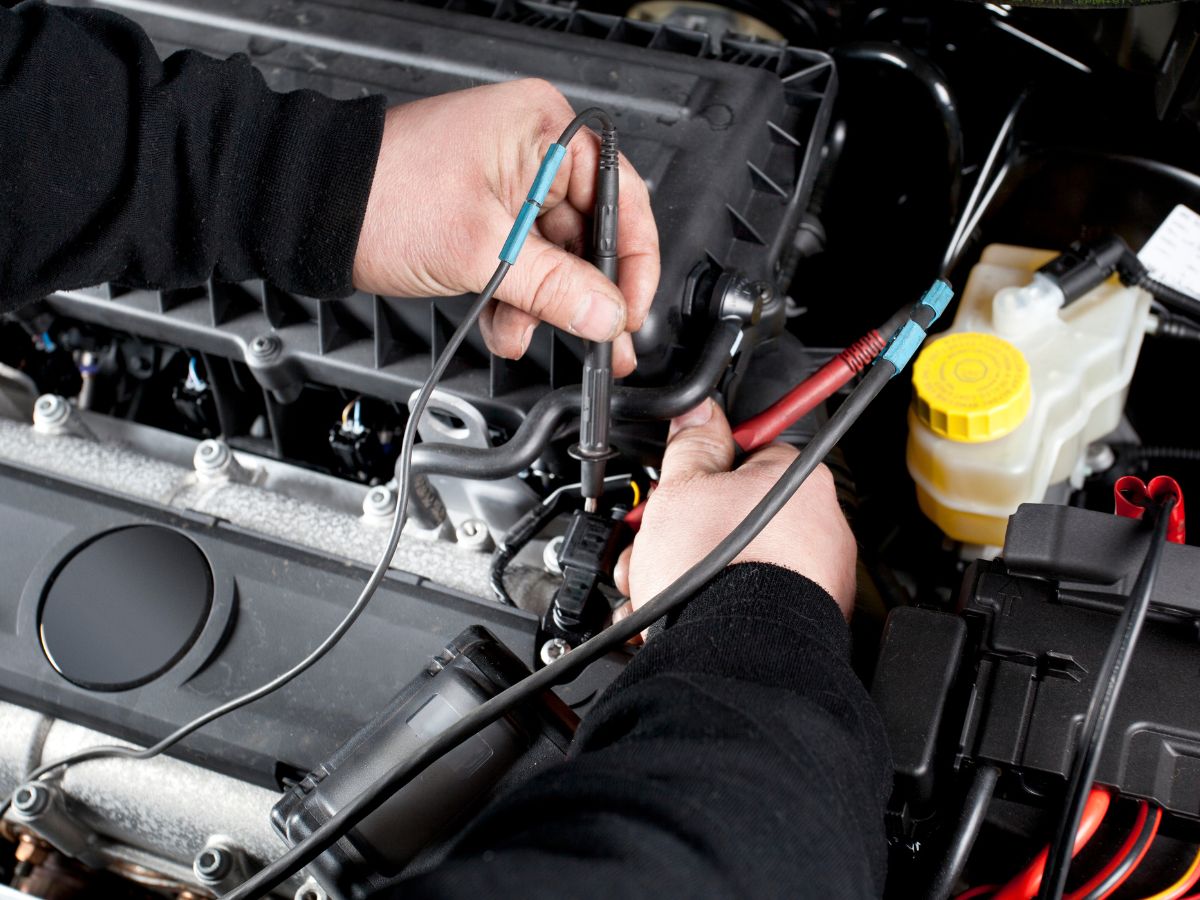 3. Issues with the Car's Electrical System
Your car's AC system relies on the electrical system for power. If there are issues with the alternator or other electrical components, the AC might not receive the energy it needs to run efficiently at low RPMs.
4. Problems with the Serpentine Belt
The serpentine belt in your car powers the AC compressor. If the belt is worn out or not tensioned correctly, it might not turn the compressor effectively at low RPMs.
As the engine speed increases, it could generate enough power to drive the compressor, which is why the AC would only work at high RPMs.
5. Blocked or Damaged Condenser
The condenser plays a crucial role in dissipating heat. It might not function properly if it's blocked with debris or damaged. This could lead to the AC only working effectively at high RPMs when more air flows over the condenser, allowing it to dissipate more heat.
Identifying the root cause of your car AC's subpar performance can be a bit tricky, but it is essential to resolving the issue.
How to Diagnose a Car AC that Only Works at High RPM
If your car's AC only operates effectively when the engine is running at high RPM, the following steps can help you identify the source of the problem:
1. Check the Refrigerant Levels
Start by examining the refrigerant levels in your car's AC system. A simple way to do this is to buy a refrigerant recharge kit from a car parts store. This kit typically includes a pressure gauge that can show if the refrigerant levels are low.
2. Inspect the AC Compressor
You can visually inspect the compressor for any signs of damage. If the compressor clutch is not engaging properly, or if the compressor is making unusual noises, these could be indications of a compressor issue.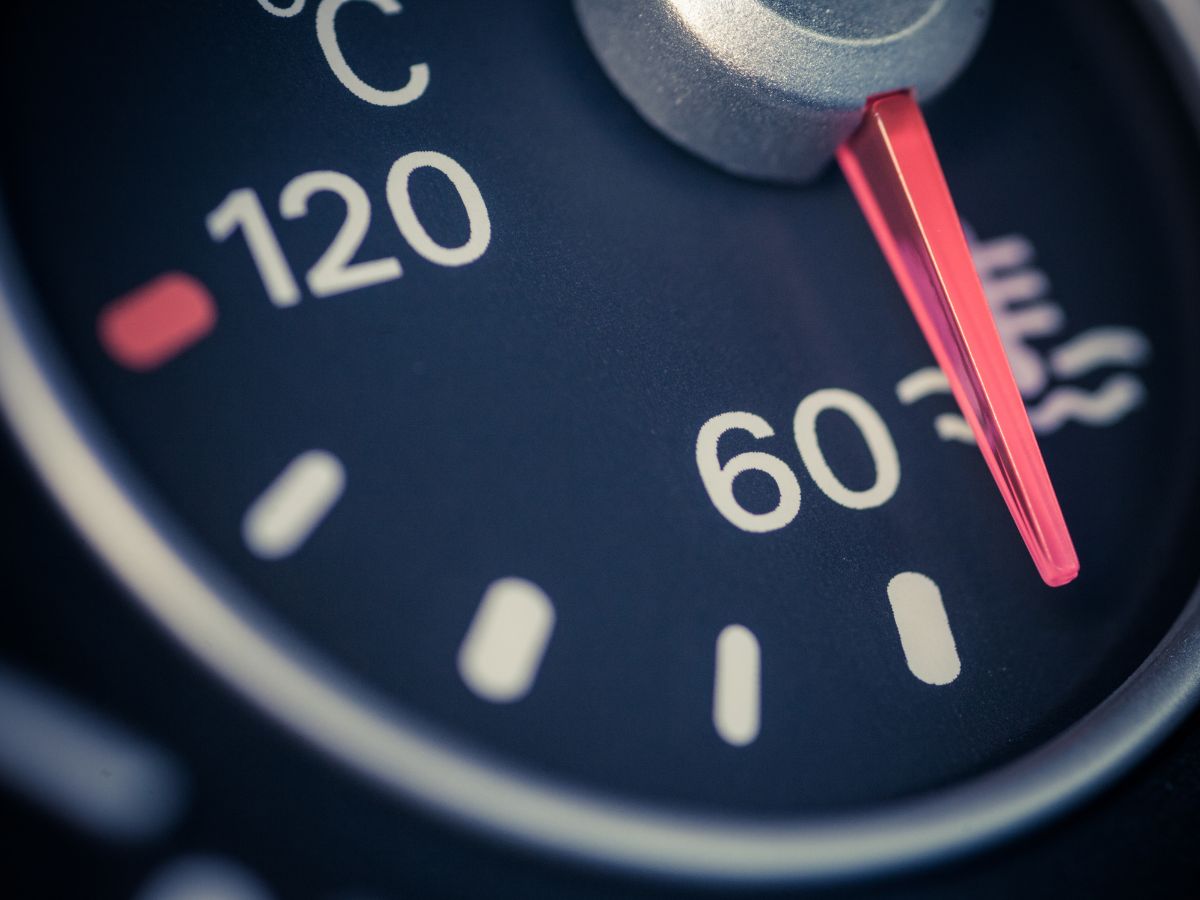 3. Test the Car's Electrical System
Using a multimeter, you can check the AC compressor clutch connector voltage. If the voltage reading is lower than expected, it could indicate a problem with your car's electrical system.
4. Examine the Serpentine Belt
Look at the condition of the serpentine belt. If the belt looks worn out, or if it appears too loose or too tight, it could be the reason why your AC only works at high RPM.
5. Check the Condenser
The condenser should be free from obstructions and damage.
Any debris on the condenser can be cleaned using a simple brush or compressed air. If there are any signs of physical damage, such as bent fins or leaks, this could be contributing to your AC issue.
Safety should always be your primary concern when working on your car. If you're unsure about any of these steps, or if the problem persists after your initial checks, it might be time to take your vehicle to a professional.
Fixes for Car AC that Only Works at High RPM
Now that we've identified the potential causes of your car AC issue, it's time to discuss the corresponding fixes. As a seasoned mechanic with over 13 years of experience, I've dealt with this issue numerous times and can share some tried and true solutions.
1. Refilling Refrigerant Levels
If you've determined that the refrigerant levels are low, the solution could be as simple as recharging the AC system. Many auto parts stores sell refrigerant recharge kits that come with user-friendly instructions.
However, remember that excessively low refrigerant levels could indicate a leak in the system. If you frequently need to recharge the refrigerant, it's best to have a professional find and fix the leak.
2. Repairing or Replacing the AC Compressor
Compressor issues can be a bit more complicated. Minor problems might be resolved with a simple repair, but significant damage usually requires a full compressor replacement.
Compressor repair and replacement should ideally be left to professionals due to the complexity of the procedure and the potential for damaging other AC components if not done correctly.
3. Electrical System Maintenance
If you've detected an electrical issue, taking your car to a professional mechanic is highly recommended. Electrical problems could be as simple as a blown fuse or as complex as a failing alternator.
Dealing with car electrical systems requires specialized knowledge and can be dangerous without the proper training and experience.
4. Serpentine Belt Replacement
If the serpentine belt is worn out or not tensioned correctly, replacing or adjusting it could solve your AC problem.
While serpentine belt replacement can be a DIY job if you're mechanically inclined, remember that improper installation can lead to other problems down the line. If in doubt, it's better to rely on a professional mechanic to ensure the job is done right.
5. Condenser Cleaning or Replacement
If the condenser is blocked or damaged, cleaning it or removing obstructions might resolve the issue. The condenser may need to be replaced in case of severe damage or leaks.
While cleaning the condenser can be a DIY task, replacing it requires specialized tools and knowledge, making it a job for professional mechanics.
Remember that while it's rewarding (and sometimes more economical) to fix car issues on your own, certain tasks require professional expertise. If you're uncomfortable with any of these fixes, or if the problem persists after your efforts, it would be prudent to seek professional help.
When to Seek Professional Help
Car air conditioning systems are complex, and diagnosing or fixing issues related to them can sometimes be challenging without the right experience or tools. It's crucial to know when to take your vehicle to a professional to avoid causing further damage or putting your safety at risk.
Here are some instances where professional help is advised:
1. Prolonged AC Malfunction
If your AC has been underperforming for an extended period, despite your troubleshooting efforts, it's time to consult a mechanic. Prolonged issues may indicate a more serious underlying problem that requires professional attention.
2. Frequent Refrigerant Recharging
While refilling your car's refrigerant can be a DIY task, needing to do this frequently is a red flag. It usually indicates a leak within the system, which requires a professional to locate and fix.
3. Electrical Issues
As mentioned earlier, electrical problems can be as minor as a blown fuse or as major as a failing alternator. If you're not well-versed in car electrical systems, it's best to leave the diagnostics and repair to professionals.
4. Major Component Replacement
Replacing major AC components, such as the compressor or condenser, involves a high level of technical expertise. Additionally, specific tools are needed to perform these tasks correctly. Unless you're an experienced mechanic, these jobs should be left to professionals.
In my years of experience as a mechanic, I've found that knowing when to seek professional help can save time, money, and potential frustration. If you're in doubt, always err on the side of caution and consult a professional mechanic.
Preventive Measures to Keep Your Car AC System Running Smoothly
As the saying goes, "prevention is better than cure." Regular maintenance and a few good habits can prevent most issues related to your car's AC system. Based on my experience in the field, here are some preventive measures you can take:
1. Regularly Run Your AC
Even during the colder months, running your AC for a few minutes every week is beneficial. This helps keep the system lubricated and can prevent seals from drying out and causing leaks.
2. Schedule Regular Servicing
Like any other part of your car, the AC system needs regular servicing to ensure it runs smoothly. A professional can check the refrigerant level, inspect for leaks, check the operation of the compressor, and clean the condenser.
3. Keep the System Clean
External cleanliness can impact the effectiveness of your AC system. Regularly cleaning the vents inside the car and the condenser outside can help prevent blockages and ensure optimum air flow.
4. Avoid Running AC on Low Fuel
When your car is low on fuel, it's best to avoid using the AC. The AC system uses a lot of energy, and using it when fuel is low can strain the engine.
5. Don't Ignore Signs of Trouble
If you notice that your AC isn't cooling as effectively as it should, or if you hear strange noises when the AC is running, don't ignore these signs. Early diagnosis and repair can often prevent minor issues from turning into major, costly repairs.
While no strategy guarantees you won't encounter AC issues in your car, these preventive measures can minimize the risk. Remember, regular maintenance is key to the longevity and effectiveness of your car AC system.
Frequently Asked Questions
Why does my car AC only blow cold air when I'm driving fast or at high RPM?
There could be several reasons for this, including low refrigerant levels, a faulty AC compressor, electrical issues, problems with the serpentine belt, or a blocked or damaged condenser. Identifying the exact cause would require some troubleshooting.
Can I fix my car's AC system if it only works at high RPM?
Yes, some issues, like low refrigerant levels or a blocked condenser, can be addressed with DIY fixes. However, other problems, particularly those involving major components like the compressor, or the car's electrical system, are better left to professionals.
Can low refrigerant levels cause my car AC to only work at high RPM?
Yes, low refrigerant levels can cause this problem. The refrigerant is crucial for the AC system as it facilitates the heat exchange process. When the level is too low, the system may struggle to produce cold air, particularly at low RPMs.
How often should I run my car AC to keep it in good condition?
Even if you don't need the cooling effect, it's beneficial to run your car AC for a few minutes every week. This helps keep the system's seals from drying out and the refrigerant circulating, which can help prevent leaks.
Should I recharge my AC refrigerant myself if it's low?
While it's possible to recharge your AC refrigerant using a kit from an auto parts store, frequent recharging might indicate a leak. If you find yourself needing to recharge often, it's best to consult a professional to find and fix any potential leaks.
Can a problem with the car's electrical system cause the AC to only work at high RPM?
Yes, the AC system relies on the electrical system for power. If there are issues with the alternator or other electrical components, the AC might not receive the energy it needs to run efficiently at low RPMs.
How can I prevent my car AC from only working at high RPM?
Regular maintenance and a few good habits, like running your AC regularly even in colder months, scheduling professional servicing, keeping the system clean, and not ignoring signs of trouble, can all contribute to preventing this and other AC issues.
Wrapping it up
A car AC that only works at high RPM can be a tricky issue, but it's certainly not an insurmountable one.
Whether it's low refrigerant levels, a faulty compressor, or a worn-out serpentine belt causing the problem, the right knowledge can guide you towards a solution.
Some of these fixes can be a DIY task, while others might require a professional touch. Prevention through regular maintenance is always better than searching for a cure. Keep an eye out for signs of trouble, and don't hesitate to seek professional help when needed.
We are sorry that this post was not useful for you!
Help us improve it for you and others.
Tell us how we can improve this post? Any and all details appreciated.